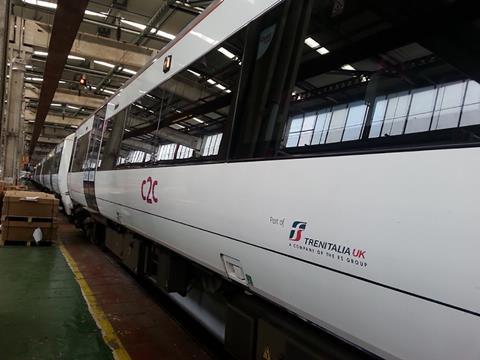 UK: London commuter operator c2c is working with developer IBM to bring the Italian state railway group's PICO multi-channel and medium-independent ticket retailing technology to the UK market this year, Trenitalia UK Chairman & Managing Director Ernesto Sicilia told the Transport Ticketing Global 2018 conference.
PICO enables passengers to purchase travel using any retail platform, with the booking held as a reservation code in a central database. This code then can be used to fulfil the ticket in a range of formats. The c2c PICO4UK implementation will be compliant with the Rail Delivery Group's ticketing standards, with fulfilment on smartcards complying with ITSO specifications as well as conventional paper tickets collected from vending machines. The PICO system offers the flexibility to easily add new business rules and fulfilment formats in the future.
In its Italian home market, Trenitalia has issued all long-distance tickets as e-tickets since 2008, Sicilia said. The PICO retail platform developed with IBM was deployed in 2012, enabling all tickets to be issued as e-tickets regardless of whether they are ultimately fulfilled as paper tickets, print at home, on smart cards or as mails or text messages.
Security is in the system, rather than the ticket medium, with staff using an app to validate the booking code against the database in real time.
Sicilia said Trenitalia's digital sales had grown from 30% in 2009 to 60% in 2015, saving 150 tonnes of paper and around €500 000 each year. In 2015 the system was expanded to cross-border routes operated with Swiss Federal Railways.
c2c launched its smart card in 2014, and automatic delay refunds for delays of more than 2 min were added in 2016. Sicilia said there are now 18 400 active smart card users on c2c, with smart card fulfilment for 52% of journeys. Around 60% of out-boundary season tickets are issued on smart cards, and online sales in 2017 totalled £16·4m.