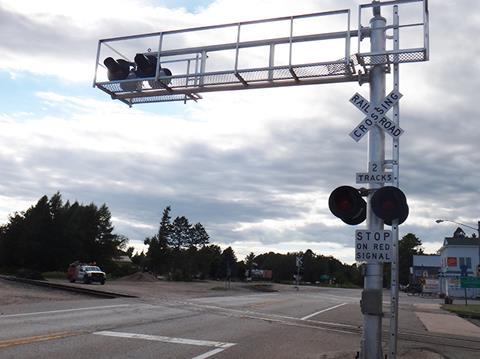 USA: Railway Internet-of-Things developer Wi-Tronix has been awarded a grant to test the use of AI-aided machine vision for the automated inspection of level crossing equipment.
Wi-Tronix is to evaluate the ability of locomotive-mounted forward-facing cameras to detect and analyse level crossing equipment such as lights and gates.
The funding was awarded following a pitch to the Department of Transportation's Small Business Innovation Research programme. 'This potential safety improvement is a perfect application of our Violet Edge IoT platform', said Wi-Tronix CEO Larry Jordan.