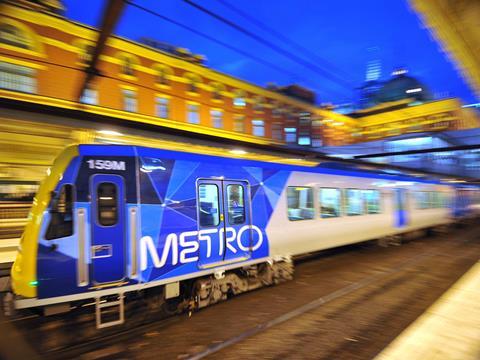 AUSTRALIA: Metro Trains Melbourne is to test bearing and wheelset monitoring sensors supplied by Perpetuum which are powered by the train's vibrations.
Electrical energy is generated by using an oscillating magnet which induces a voltage in the coil. This powers the vibration and temperature sensors, which provide data that can be accessed in real time by maintenance staff and used to predict the failure of rotating components such as bearings, motors and gearboxes.
The bearing temperature monitors will provide updates every minute, which Perpertuum says is significantly faster, more frequent and more reliable than using trackside systems. The company also sees opportunities for track condition monitoring utilising the same hardware.
'We are looking forward to the partnership with Perpetuum as this forms part of Metro's wider Rolling Stock Condition Monitoring strategy', said Dan Ward, Systems Engineer at Metro Trains Melbourne. 'The success of the sensor trials will enable Metro to realise changes in maintenance, which will be driven by quantitative fact. Ultimately, this will lead to significant financial savings in the maintenance of wheelsets and bearing components, and the additional benefits from the system of indicative track condition will also have a considerable impact.'
SJ's use of Perpetuum's technology was described in the November 2014 issue of Railway Gazette International, which subscribers can access in the digital archive.