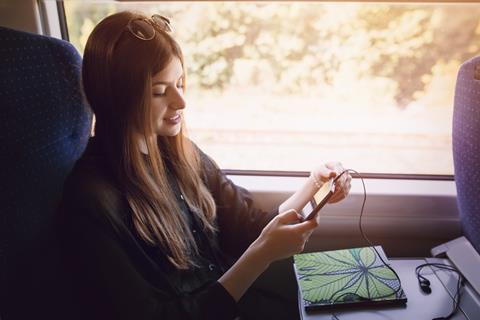 FRANCE: Air and cruise infotainment technology supplier Moment is now offering its multimedia platform for train operators.
The platform allows passengers to access a range of services from their electronic devices using wi-fi, without needing connectivity from the train.
Operators can provide a custom range of content, including films, music and travel information, as well as ordering food and drink, or booking a taxi from their destination station.
There are opportunities for advertising, with the platform being designed as a 'digital touchpoint' enabling operators to analyse passengers' data to provide more personalised services onboard and maintain contact with them after the journey.
'We want to transform the perception of rail journeys, making them an exclusive and relaxing moment', said CEO Tanguy Morel.