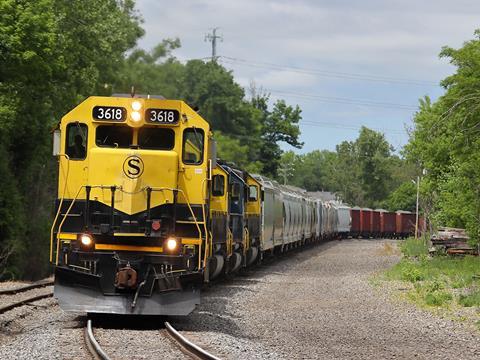 USA: New York, Susquehanna & Western Railway has selected Rockwell Collins' ARINC Railway Net service to support the roll-out of Positive Train Control.
NYSW operates a network of more than 600 route-km in the states of New York, New Jersey and Pennsylvania, carrying commodities including lumber, construction materials, chemicals, food products, paper and motor vehicles.
Rockwell Collins' ARINC RailwayNet is a hosted network, messaging and application platform designed to provide interoperability between Class I railways, short lines and commuter operators.
This can 'deliver PTC safety benefits with reduced operational deployment risks for smaller lines', said Kenneth Schreder, the supplier's Vice-President, Surface Transportation & Critical Infrastructure Systems. 'Through RailwayNet, Rockwell Collins is helping NYSW meet the PTC mandate efficiently, cost effectively and securely.'