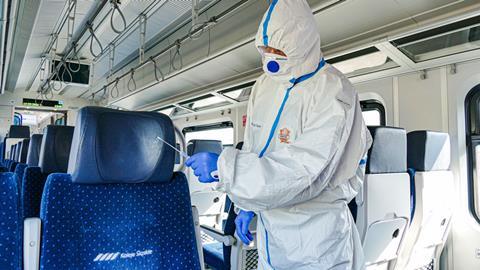 POLAND: Koleje Śląskie is testing the use of TitanSolid, a titanium dioxide based product used in hospitals and food production plants to eliminate pathogenic microorganisms.
The substance integrates with the surface it is applied to, creating an active coating that uses photocatalysis to destroy bacteria, fungi and viruses.
The regional rail operator said it would make the results of its tests available to all interested parties.