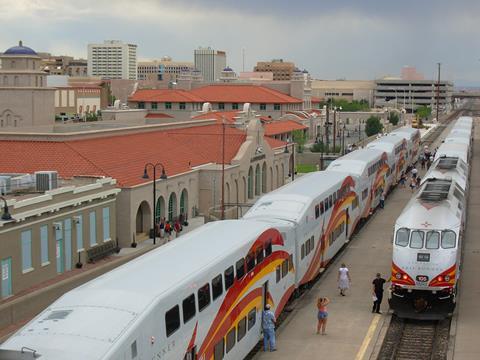 USA: Wabtec and its networking technology partner Rajant Corp have been awarded a contract to upgrade the wireless networks onboard New Mexico's Rail Runner Express commuter train fleet.
This is the suppliers' first contract since they formed a partnership to provide wireless technology for the rail sector.
'Our complementary product portfolios enable us to provide the high-speed wireless service today's passengers expect', said Rajendra Jadhav, President of Wabtec's Signalling, Communication & Wayside business.
'What we have marketed with Wabtec is a fully mobile, multi-radio, broadband solution that is simple to deploy', added Rajant's Senior Vice-President, Business Development Peter Lenard. 'Maintaining continuous connectivity for any application – giving the customer a resilient mesh network solution that moves and evolves with the rail industry's connectivity demands'.