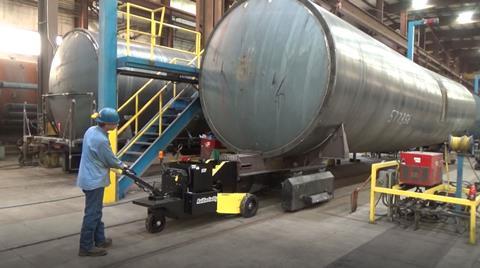 USA: DJ Products has launched RailCarCaddy, a compact battery-powered device for moving wagons of up to 100 tonnes around maintenance workshops and freight terminals.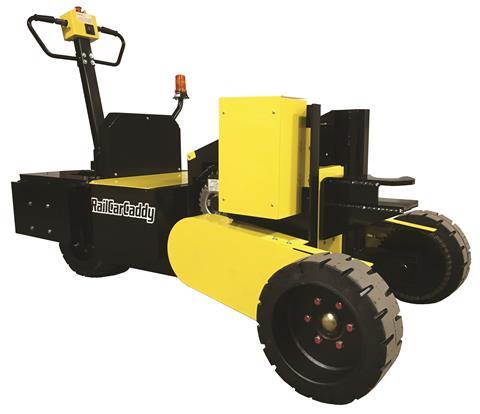 The coupler is quickly attached to a wagon, which staff can then move forwards or backwards to the desired location by using the twist grip handle to control the RailCarCaddy.
The machine is designed to be used 8 h a day, seven days a week. Its zero-emission battery power means that it can be operated inside a building without any ventilation concerns.