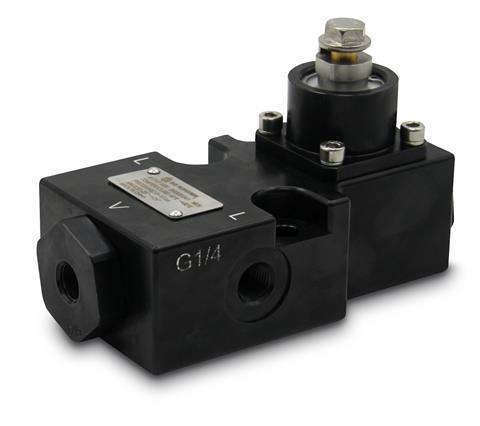 SUSPENSION: IMI Precision Engineering has added a mechanical levelling valve, average load valve and double check valve to its IMI Norgren range of secondary suspension components.
Following in-depth industry research, IMI Precision Engineering developed the 'robust and high performing' mechanical levelling valve, which controls the inflation and deflation of the suspension bellows to ensure the vehicle is kept level under changing load and track conditions.
The double check valve features pneumatic pressure test ports and an electronic pressure sensor function that can provide instant feedback on the pressure status of the train system, allowing adjustments to be made to the braking systems when required.
'The development of these three new products enables us to offer a comprehensive range of secondary suspension products', said Chris Showering, Global Product Manager Rail. 'Robust, proven and helping to support more efficient maintenance regimes, the levelling valve, alongside the double check and average load valves, provide cost-effective, safe, long-lasting and reliable solutions for an essential part of the train operation and also help to positively influence the travelling experience for passengers.'