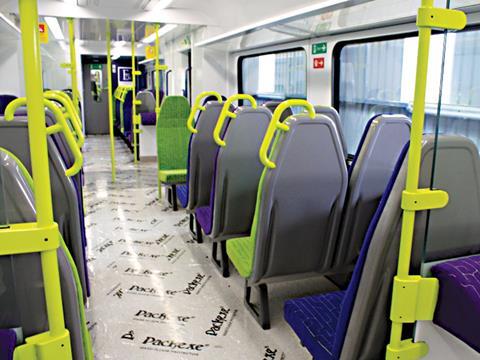 UK: The H series seating for Hitachi Rail Europe's AT200 regional EMU family has been developed by the Quantum Seating joint venture of Automotive Trim Developments and GRM Consulting.
The seats have been derived from Quantum's M100 design, which harnesses automotive technology including lightweight aluminium construction to keep the weight of a twin seat unit to 26 kg. With a seat height of 1265 mm and a front-to back depth of 635 mm, it has been designed to meet the UK's GM/RT 2100 safety requirements.
The M100 seats are being trialled by Abellio Greater Anglia and Eversholt Rail on a refurbished Class 321 EMU.