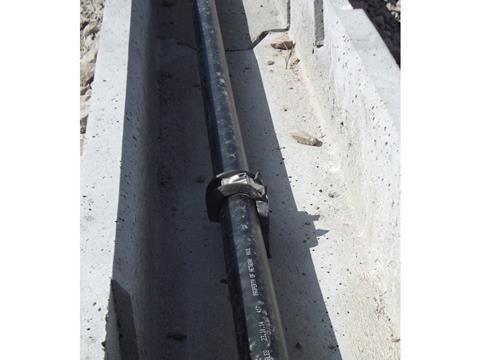 UK: In an effort to prevent cable theft, Balfour Beatty has installed Anderton Concrete's Anderlite troughing and Ander-fin cable anchors at Maidenhead as part of the Crossrail project.
Ander-fin is manufactured from glass-filled nylon and has a failure load in excess of 2 kN. It is designed to be easy to install, enabling cables to be secured to troughs every metre in high risk areas.
'It is quick and easy to install and offers a unique, cost effective method of cable theft prevention', explained Steve Snell, Project Engineer for Balfour Beatty. 'Given the high cost of cable theft and the risk to life I would like to see this product installed on all major schemes going forward. It has gone down as a great success with our client Network Rail'.