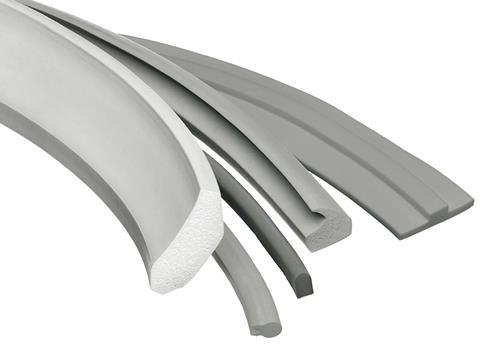 SILICONE SPONGE: SFS Manufacturing Group has developed a silicone sponge meeting the latest European rail industry fire, smoke and toxicity specifications. Typical uses include door and roof seals, enclosure seals, HVAC seals and gaskets, anti-vibration seals and gaskets for lighting on trains, platforms and tunnels.
Fire retardant silicone in solid form has been used in sealing applications by the rail industry for many years, but SFS says its new SP-RL grades of silicone sponge offer reduced weight and improved sealing performance. It also requires a smaller closure force than non-cellular silicones, enabling the use of thinner and lighter substrates.
The sponge can be extruded in specific shapes with a smooth-skinned surface and a 100% closed non-interconnecting cell structure which prevents the ingress of water and dust, offering sealing ratings up to IP67.