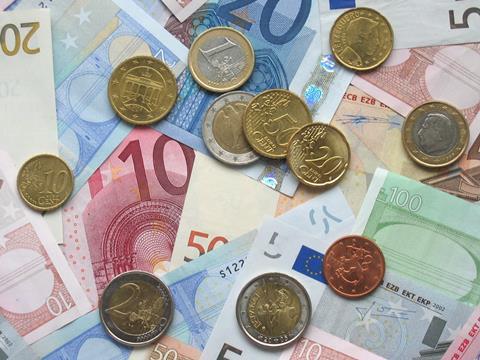 EUROPE: Another 17 research projects with a combined value of €110·9m have been selected for financing under the 2017 Call for Proposals, the Shift2Rail joint undertaking announced on June 14. These will share up to €60·1m of EU co-financing under the multi-year research programme.
The call for proposals had been issued in November, with a closing date of March 30. It attracted 60 applications from groups representing 412 organisations, with a total value of €192·8m. These applications were seeking co-financing totalling €136·5m, which was more than twice the €60·8m available.
Describing the response as 'a record high', Executive Director Carlo M Borghini said the JU had worked with a team of independent experts to ensure 'a timely and effective evaluation' in order to select the winning applications. He hoped this would enable the new projects to get underway 'not later than September 1'.
The 27 Shift2Rail members submitted proposals under all seven of their reserved call topics with a total value of €91·4m; these will be co-funded up to €40·6m. The other 10 Open Call topics attracted 53 proposals requesting funding of €95·9m. Of these, 10 were selected to share the remaining €19·5m in this year's budget.
Henrik Hololei, Director-General for Mobility & Transport at the European Commission, who chairs the S2R Governing Board, said he was 'confident that the selected projects will contribute to the overall objectives of the S2R programme, offering innovative market-driven solutions to improve railways in Europe.'
Projects selected under the Shift2Rail 2017 call for proposals

IP
Project
Co-ordinator
Topic
Grant, €m
Member call
CCA
Impact-2
DLR
Monitoring of cross-modal transport chains
3·1
IP1
Pivot
Bombardier
Vehicle/track performance improvements
3·4
IP2
X2Rail-2
Ansaldo STS
Dynamic train control and traffic management
13·4
IP3
In2Stempo
Network Rail
Future stations, energy monitoring and power supply
6·0
IP4
Connective
Indra
Connecting the digital transport ecosystem
3·5
IP4
Cohesive
Thales
Integrated travel services demonstration
1·8
IP5
Fr8Hub
Trafikverket
Real time information for rail freight
4·4
Open call
CCA
SMaRTE
University of Leeds
Smart maintenance and the rail traveller experience
0·8
IP1
Mat4Rail
Cidetec
Fire retardant composite materials
3·5
IP1
Run2Rail
UNIFE
Innovative running gear
2·7
IP2
ASTRail
Inst Mario Boella
Satellite-based signalling & automation
1·8
IP2
Etalon
UNIFE
Energy harvesting for signalling & communications
1·7
IP3
In2Dreams
UNIFE
Intelligent energy and asset management
2·2
IP3
FairStations
Stalli
Secure and accessible stations
1·2
IP3
Molint
E-Geos
Multi-scale monitoring of infrastructure threats
0·6
IP4
MyTrack
Univ Politecnica de Catalunya
My travel companion
3·5
IP5
Optiyard
UIC
Optimised real-time yard management
1·5