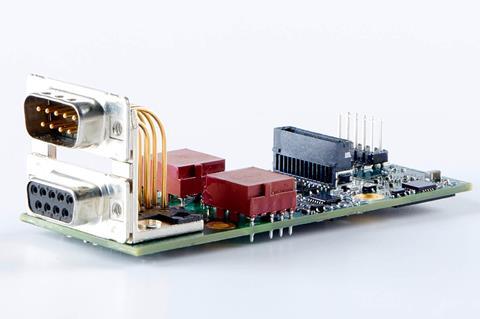 MONITORING: Electronics supplier ELTEC has expanded its range with CyBox I/O interface boards for onboard networks, including the collection of operating data for condition-based monitoring.
The MVB I/O modules are available as stand-alone components or integrated in the ELTEC gateway server; they have been are certified for railway use according to EN 50155.
The modules are designed for non-reactive operation in read-only mode, with any intervention in the controller prevented by blocking writing to the bus in the hardware. This ensures that control processes, bus signals or writing operations are not influenced by the data collection function.
The devices offer a small form factor and the fast, simple implementation. They are available in two versions, for ESD+ (electrical short distance) with opto-decoupling for applications up to 20 m and electrical medium distance with inductive coupling for up to 200 m.