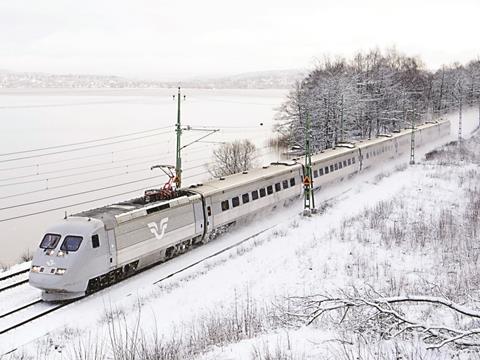 SWEDEN: National passenger operator SJ is to deploy Trimble's R2M remote diagnostics and C2M component condition monitoring systems to improve its real-time analytics capability.
R2M processes diagnostic data from rolling stock in real time to provide a comprehensive view of the overall fleet status, including specific and potential vehicle faults. This is expected to reduce costs by enabling SJ to perform maintenance when needed rather than at fixed intervals.
C2M proactively analyses and detects anomalies with particular components, identifying the potential impact on the wider fleet. This is expected to improve SJ's ability to determine the operational status of its fleet, and take data-driven decisions about when to undertake maintenance.