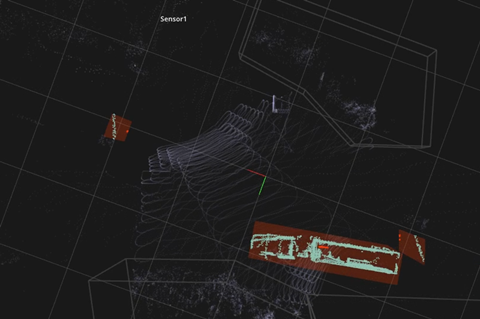 USA: Seoul Robotics and Herzog Technologies have developed an automated obstacle detection and warning system which detects objects on the track, evaluates their behaviour and the wider situation, and then issues an appropriate alert.
The Critical Asset Monitoring technology uses Seoul Robotics' multi-sensor hardware platform and 3D perception engine to track and classify more than 500 objects up to 200 m away. This is integrated with Herzog's occupancy detection suite.
CAM can detect humans, vehicles, bicycles and other objects, and then evaluate the situation according to complex conditions as well as the behaviour of the objects being monitored. This enables CAM to make decisions which are specific to each area being monitored.
The two companies envisage that CAM could be installed at locations such as crossings, bridges, tunnels and stations, with operating staff being alerted to any hazards detected.
CAM is being implemented by Texas commuter operator Trinity Railway Express, and other operators are looking at using it on bridges, crossings and stations.