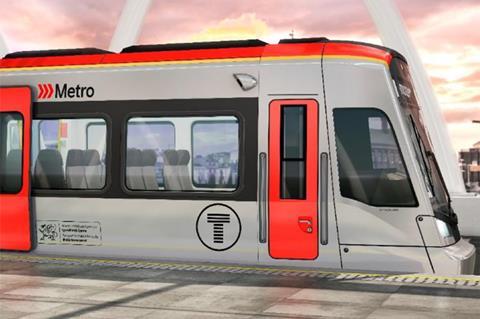 EUROPE: So far this year Stadler has awarded ABB orders worth more than US$180m to provide traction systems and battery energy storage for locomotives and trainsets to be supplied to operators in Europe and North America.
This total includes customised electrical equipment for the 71 multiple-units that Stadler is building for Transport for Wales services in the UK. The order covers 11 Flirt diesel multiple-units as well as 24 trimode units equipped for 25 kV 50 Hz, diesel or lithium-ion battery operation on routes with no or discontinuous electrification. It also includes equipment for 36 three-car Citylink tram-train vehicles to operate Cardiff Valleys services. These will have ABB traction equipment and energy storage to enable off-wire operation including potentially street-running.
ABB is also to supply traction equipment for more than 100 regional trains and locomotives Stadler is supplying to Germany, Hungary, Italy, Slovenia, Canada and the USA.
'With our recently inaugurated production facility for energy storage systems in Baden, Switzerland, ABB has expanded its technology and market leadership in the field of sustainable mobility. We can supply the entire traction chain from a single source', explained Morten Wierod, President of ABB's Motion Business. 'ABB has many years of experience in energy storage systems for a wide variety of applications such as in power grids or solar systems. We have now successfully integrated energy efficient and advanced traction equipment with batteries in modern trains in partnership with Stadler.'