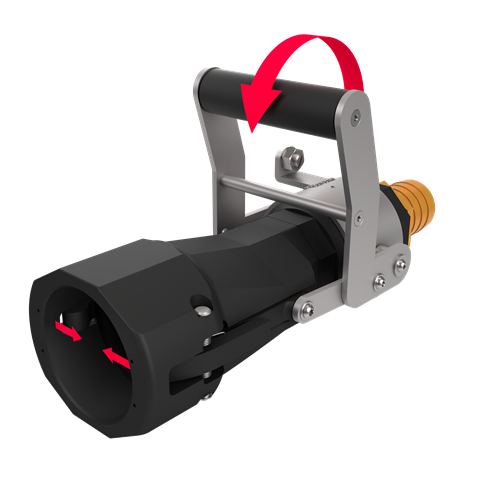 GERMANY: Vogelsang has launched EasyConnect Eco WD, a low-drip suction coupling for emptying train toilet retention tanks.
The coupling connects the onboard toilet tank to the suction hose of a disposal system, such as the TUnit from Vogelsang, to simplify and speed up the disposal process.
The coupling mechanism has side-locking elements which can be moved axially by operating a smooth-running lever. The suction valve opens when the coupling is connected to the nozzle on the toilet tank.
Unlike traditional lever-arm couplings, ne new mechanism avoids the need to flip the locking elements. This improves hygiene for the user and significantly reduces the risk of infection, as the user no longer needs to reach into the contamination area.
The compact design means the suction coupling can be attached to the nozzle of the wastewater tank in confined spaces. Robust plastic elements offer a lower weight than conventional metallic materials, which also simplifies handling.