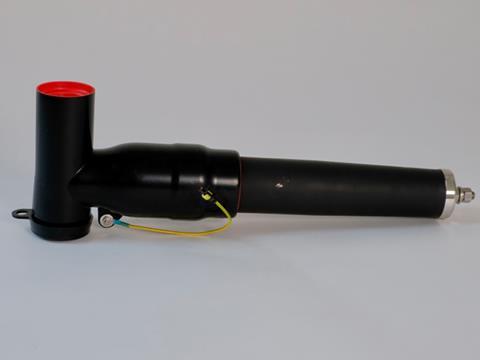 COMPONENTS: TE Connectivity has introduced the RSTI 68 surge arrester which is designed to be mounted directly on the transformer, saving space on a train roof.
The company said roof space is at a particular premium on double-deck trains, and having cleaner rooftop profiles also improves aerodynamics, especially at higher speeds.
The device fits in a sealed high voltage system, giving maximum design freedom in its vicinity, is tested against shock and vibration, and meets EN45545-2 fire and smoke standards.
The short circuit current is 20 kA and the product is tested for 15 kV and 25 kV AC electrification systems.