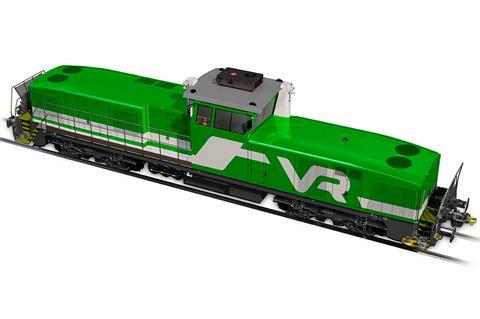 FINLAND: Stadler has awarded Teltronic a contract to supply TETRA onboard voice and data radio equipment for 60 diesel shunting locomotives which national railway VR ordered last year.
The contract covers 60 RTP-300 EN50155/EN45545 compliant radio sets, RCC-3000 touchscreen control consoles and accessories for driver's voice communications.
'This project means the consolidation of our presence in Finland, a pioneer country in the implementation of TETRA in railway environments and in which Teltronic already has different successful experiences', said Felipe Sanjuán, Teltronic's Director of Transport Business Development on August 6. He believed that the latest order would further strengthen the supplier's links with Stadler.