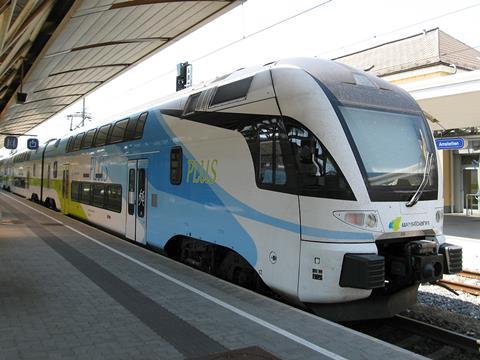 AUSTRIA: Independent ticket retailer Trainline now sells tickets for travel with Wien – Linz – Salzburg open access operator Westbahn.
Announcing its first Austrian partnership on May 10, Trainline said it was the first independent retailer to integrate Westbahn tickets into its booking system, which means for the first time passengers will be able to combine Westbahn tickets with those of other rail operators. For example, a München – Wien journey with Deutsche Bahn and Westbahn could be booked as one ticket.
'Trainline and Westbahn share the goal of making rail more attractive', said Westbahn CEO Dr Erich Forster. 'Our approach of offering rail journeys with a great quality service and Trainline's philosophy of simplifying cross-border ticket booking for many different rail operators complement each other perfectly. Both our goals vastly contribute to improving rail travel in Europe.'
Trainline now offers tickets for travel with 86 operators in 24 European countries.