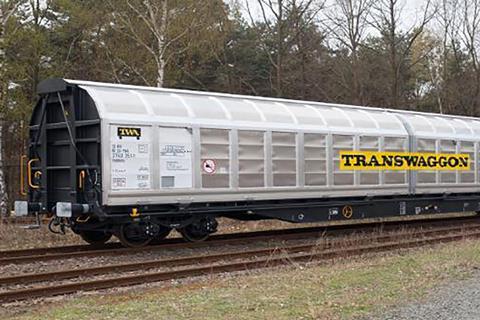 EUROPE: Swiss wagon leasing company Transwaggon Group is to install Savvy Telematic Systems devices on a further 7 000 wagons over the next three years, completing the roll-out across its entire fleet of 13 500 vehicles.
The rugged devices which are designed to operate even in extremely cold conditions in Scandinavia can provide real-time GPS/GNSS position data with an accuracy of 2 m, enabling Transwaggon and its customers to plan and process freight shipments more efficiently.
At more than 1 000 'points of interest' such as loading and unloading terminals or shunting yards, the software can automatically calculate the distance to the next 10 POIs, so planners can maintain an overview of all their shipments and the exact position of each wagon.
The Savvy CargoTrac-ExR MI devices also have built-in vibration sensors which can provide planners and train drivers with alerts if defined thresholds are exceeded.
'After our very good experiences so far, we are looking forward to the second large project phase', said Daniel Schmid, Transwaggon's head of Business Development & Procurement. 'The goal is to have all of our wagons digitalised with Savvy devices by 2023. This means that we can provide our customers with state-of-the-art telematics that help them to continuously improve their logistics processes.'