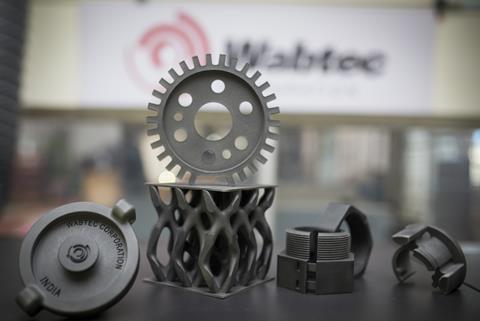 INDIA: Wabtec Corp has collaborated with 3D printing equipment supplier HP and supply chain specialist Redington to open an additive manufacturing centre at its Bengaluru site
The Wabtec India Additive Manufacturing Centre is focused on accelerating the design and production of components for prototyping and short to medium batch production. This could include products such as adapters, brake controller covers and sensor holders.
It offers complementary services including consulting, part identification and production of components for supply to locomotive and public transport operators and to micro, small and medium enterprises.
Wabtec also has additive manufacturing capabilities at Grove City in the USA, and aims to use the process to make 25 000 production parts by 2025.