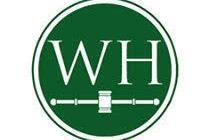 Organisation: WH Auctioneers (Pty) Ltd
Location: Online Auction, locomotives are located in South Africa
Deadline: 12 Sep 2019
Ref: WH_Swifambo_2019
WH Auctions has been appointed as lead facilitators and auctioneers on the Swifambo Rail Leasing Pty Ltd (In Liquidation) matter which offers for sale the 13 locomotives manufactured by Spanish company Vossloh España who has subsequently been bought by Stadler Rail.
For the locomotives, PRASA and Swifambo Rail Leasing entered an agreement in 2013 for the purchase of 70 locomotives under the rail services' modernisation programme in South Africa.
The vehicles were purchased at EUR 3 million each and it is estimated to now be worth EUR 4.1 million (ZAR 64 million).
Manufacturer: Vossloh / Stadler
Year models : 2015 & 2014
Locations: 5 Sites in South Africa -
Braamfontein, Bloemfontein, Beaufort West, East London & Port Elizabeth
Viewing: By appointment only. Call +2782 340 1001
Websites
We are not responsible for the content of external sites