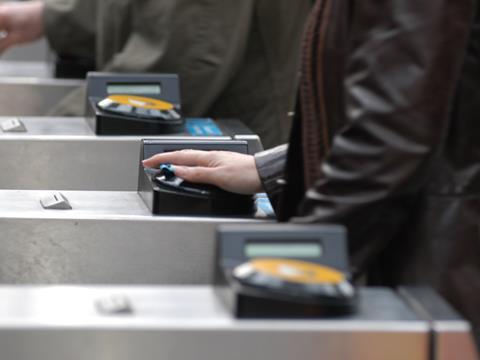 UK: Transport for London is exploring options to replace the technology which is currently used inside its Oyster smart cards.
Under the proposal, future Oyster cards would incorporate the contactless payment card technology which is used by bank credit and debit cards. This would allow fare payments to be handled using the proprietary Transit Transaction Model of payment rules and software which TfL developed to enable passengers to pay for travel using contactless bank cards instead of a dedicated smart card.
The Transit Transaction Model was rolled out across rail modes last year, and by moving the focus of the ticketing system from the smart card to the back office has provided TfL with the ability to offer CPC users a greater range of ticketing products, including a more flexible range of fare capping periods than was possible with the older Oyster technology. The development of a TfL CPC Oyster card would extend these benefits to smart card users.
The existing Oyster brand would be retained for the TfL CPC, with just the card technology changing. Passengers would apply for and manage the new card online, with a refundable deposit but no transaction fees for travel. The TfL CPC would only be used for travel, and would not offer the ability to make other payments such as at coffee shops.
If the supply industry response proves positive, the TfL CPC Oyster cards could be ready for passenger use in early 2016.