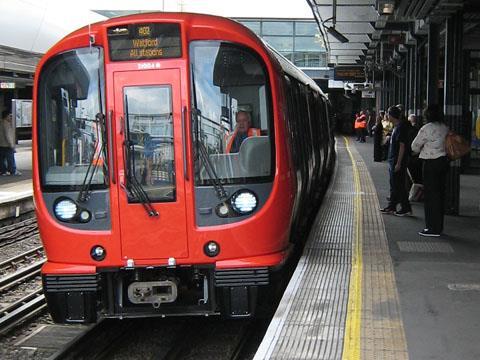 UK: Transport for London announced on December 31 that it plans to re-invite tenders in mid-2014 for the resignalling of London Underground's Sub-Surface Lines, which had been awarded to Bombardier in mid-2011.
Covering London Underground's Metropolitan, District, Circle and Hammersmith & City lines, the programme is due to see the installation by 2018 of communications-based train control on 310 km of track serving 113 stations, which accounts for approximately 40% of the capital's metro network, together with the remodelling of 36 congested junctions. In conjunction with the introduction of new rolling stock, the work is expected to increase capacity on the Circle and Hammersmith & City lines by 65%, the District Line by 24% and the Metropolitan Line by 27%.
Following a competitive tender process, Bombardier was awarded a £354m contract in June 2011 to install its Cityflo 650 CBTC technology. The company has already undertaken a great deal of preparatory work, reportedly valued at around £80m. A new unified control centre has been built in west London, and trial running with a CBTC-equipped trainset has been underway on a 5 km section of the Old Dalby test track since December 2012.
Citing the 'complex nature of the network and the nature of the work to be carried out over the next five years', LU and Bombardier have now agreed that LU should re-let the contract and 'continue the works with another contractor'. TfL expects to issue an OJEU notice inviting expressions of interest 'this week', and insists that 'at this stage there is no change to the original delivery timetable'.
Meanwhile, Bombardier will continue to supply the fleet of 191 air-conditioned S-Stock trainsets, which are scheduled to be delivered by 2016. All 58 eight-car sets for the Metropolitan Line have been delivered, and deliveries of the seven-car sets for the other three lines is underway.
Insisting that 'this is the right decision', LU Managing Director Mike Brown said 'we have been working closely with Bombardier to find a way forward on what is one of the most challenging and complex pieces of work. However it has become apparent to both parties that for the work to be completed within or close to the planned deadline, we need to push on with works with another contractor. Enabling works already completed by LU and Bombardier can be utilised when works recommence next year.'
Adding that 'with London Underground we have laid the foundation for the complex signalling upgrade', Bombardier Transportation President & Chief Operating Officer Lutz Bertling said that 'both parties have jointly and amicably agreed to complete and finalise the works that have been provided to date. We look forward to working with LU as we continue to deliver the new air-conditioned trains for the network.'
A detailed article about the SSL resignalling was published in the June 2013 issue of Metro Report International, which is available to subscribers in our digital archive.