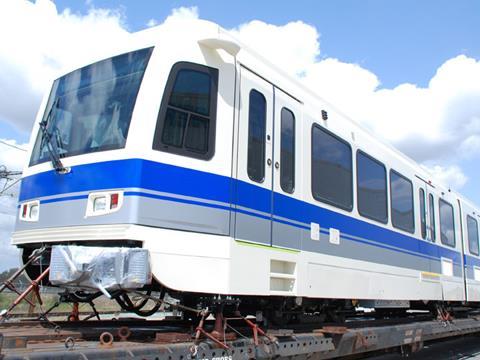 CANADA: Thales announced on July 9 that it had been awarded a contract to provide signalling and train control technology for an extension of Edmonton's North LRT to Northern Alberta Institute of Technology which is due to open in April 2014.
Under a C$45m package which includes upgrading work, Thales will provide radio-based SelTrac CBTC to equip 10 km of track and the entire fleet of 94 LRVs, and will integrate the equipment with the signalling and train control on the existing line. This will permit shorter headways on the key section of the network which runs through the city centre in tunnel.
Carl Wright, LRT Fleet & Electrical Systems Engineering Supervisor at Edmonton Transit System, said use of CBTC would minimise equipment requirements for the extension and deliver operating efficiencies.
Paul Kahn, President & CEO of Thales Canada, said Edmonton would be 'the third major city in Canada and the 27th in the world to be using our Canadian-designed train control solution, which is engineered to meet the long-term light-rail growth needs of the city.'
SelTrac CBTC has been in use on Vancouver's driverless SkyTrain network since 1986, and on Toronto's Scarborough Rapid Transit Line since 1985.