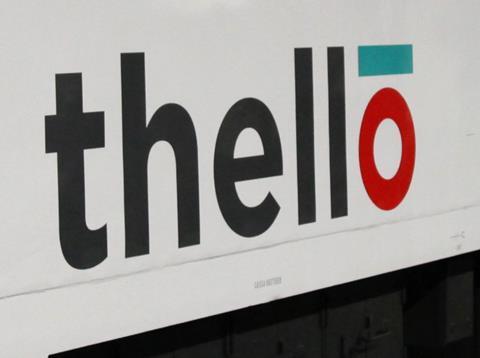 EUROPE: Open access passenger operator Thello is to launch a daily service between Marseille in France and Milano in Italy with the timetable change on December 14. Announcing the new route on September 23, Thello said that intermediate stops would include Cannes, Nice, Savona and Genoa, and that it would be selling tickets for domestic journeys wholly within France or Italy.
The service to Milano would leave Marseille Saint-Charles at 15.30, departing Nice Ville at 18.09. In the reverse direction, departures would be from Milano Centrale at 15.10 and Genoa Piazza Principe at 16.56. Rolling stock would be drawn from the Frecciabianca fleet operated by Trenitalia.
Italian state operator Trenitalia holds a 67% stake in Thello, with Transdev of France holding the remaining 33%. Thello began operating overnight services between Paris and Venezia in 2011.
'For our Franco-Italian company, it is important not just to serve the Parisian market but to also offer our services to the frontier regions', said Thello Director General Albert Alday. 'To lead our operations in the south of France, we are opening a base in Nice', he added, where some new 30 jobs would be created.