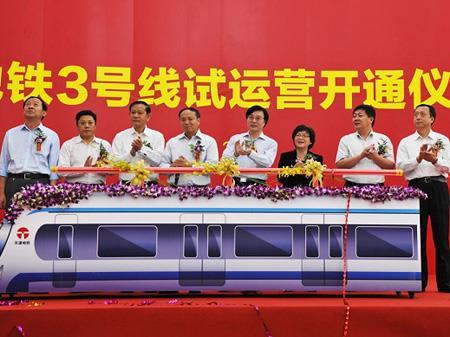 CHINA: Following an official inauguration ceremony on September 28, Tianjin metro Line 3 began carrying passengers with the start of a period of trial running on October 1.
Line 3 runs 29·7 km through the city from Gaoxinqu in the southwest to Xiaodian in the northeast, with 23 stations. There are interchanges with lines 1 and 2 and also Line 9, which is operated by Tianjin Binhai Mass Transit. Line 3 has a fleet of Type B six-car trainsets supplied by CSR Sifang.
A total of 128 368 passengers were carried on the first day. According to the operator, many riders took photos of the new line, and 150 000 messages were posted to microblogging sites.