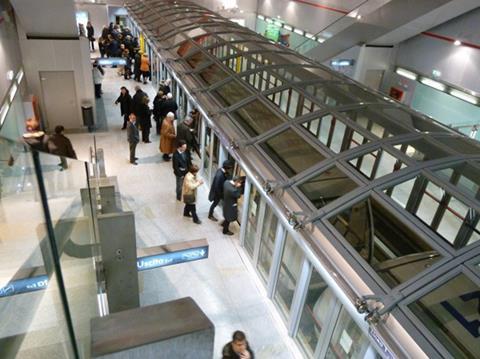 ITALY: The city of Torino's infrastructure company Infratrasporti.To has awarded the Transfirm GEIE consortium of Siemens France and Technimont a €17·1m contract to provide control systems for a 1·9 km extension of the VAL automated metro Line 1.
The extension will run in bored tunnel from Lingotto to Italia '61 and Bengasi. Civil works are being undertaken by Seli SpA under a separate contract.
Opening of the extension is scheduled for the end of 2015, with construction to be undertaken without interrupting services on the existing line.