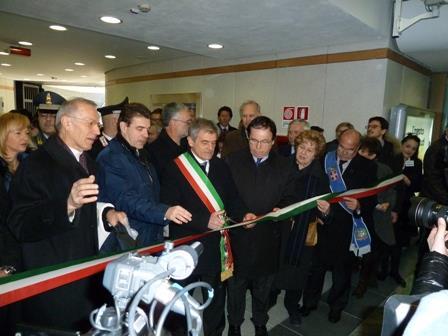 ITALY: Torino metro operator GTT inaugurated the 3·6 km section of Line 1 between Porta Nuova and Lingotto on March 6, adding six more stations.
Work on the extension started in September 2009. Testing and commissioning began in October last year and the route was handed over to GTT on December 23 for trial running by the operator.

Line 1 is now 13·2 km long with 21 stations and is worked by 29 VAL 208NG vehicles supplied by Siemens. The initial 7·5 km section with 11 stations between Fermi and XVIII Dicembre opened on February 4 2006. This was extended by 2·1 km to Porta Nuova on October 5 2007 with four more stations. The station at Porta Susa remains closed pending completion of upgrading work at the main line railway station above.

The metro extension serves the city's main congress and exhibition centre, shopping centre and University site at Lingotto as well as the Molinettes hospital. Daily ridership on the network is expected to rise from 90 000 passengers to 140 000.

Further expansion is envisaged south from Lingotto to Piazza Bengasi adding 1·9 km with two stations, plus a 3·4 km western extension from Fermi to Cascine Vica with four stations.