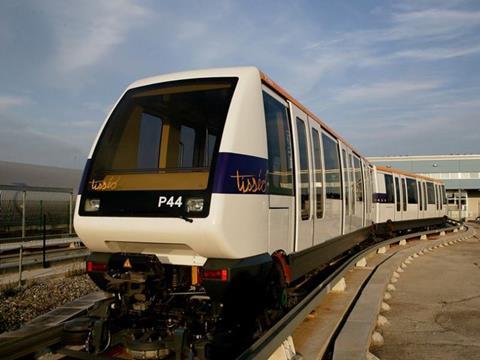 FRANCE: Toulouse public transport authority Tisséo signed a €66m contract on January 15 for Siemens to undertake infrastructure work that will allow an increase in capacity on Line A of the driverless VAL metro.
Tisséo plans to double the length of the trains from 26 m to 52 m, as this is the only way to increase capacity to the required level. The line served 125 000 passengers per day when it opened in 1993 but now has 230 000 passengers per day, and services are running at 60 sec headways at peak times.
The scope of the contract includes modifications to signalling and train controls, platform screen doors, power supplies, and the depot. An order for additional rolling stock is due to be placed later.