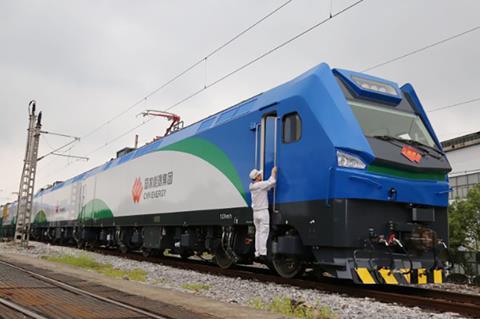 CHINA: CRRC Zhuzhou has unveiled first of eight 28·8 MW six-section electric locomotives which mining company China Shenhua Energy Co has ordered for hauling 10 000 tonne coal trains on 1·2% gradients on the 266 km Shenmu – Shuozhou line.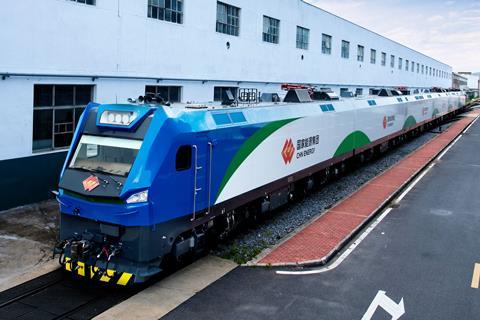 Designated Shen 24, the 106 m long, 24-axle locomotive with a maximum speed of 120 km/h is a development of the HXD1 design.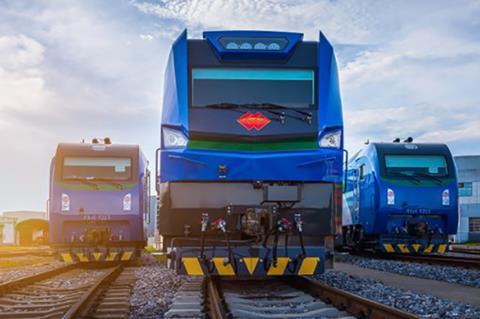 According to the manufacturer incorporates 16 technical innovations.
These include the redesigned cabs, with the styling said to be inspired by a lion's head.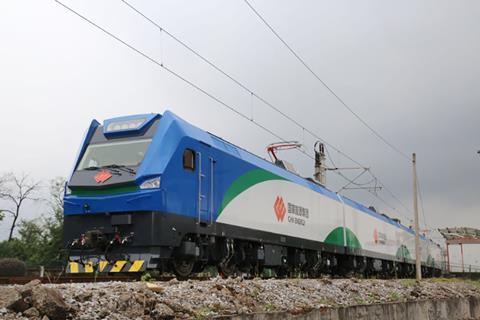 Shenhua Energy operates a number of HXD1 derivatives, including three-section locomotives rated at 14·4 MW, and plans to order a further 12 Shen 24 locos.