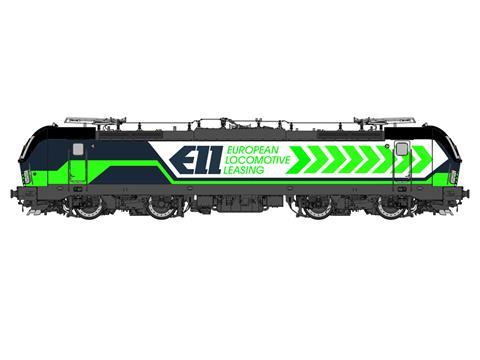 CZECH REPUBLIC: European Locomotive Leasing has awarded Siemens a contract to supply a further eight Vectron electric locomotives.
The locomotives will be rated at 6·4 MW and have a maximum speed of 200 km/h. ELL is to lease them to České Dráhy for use hauling Praha – Berlin EuroCity passenger services.
Announcing the latest contract on June 26, Siemens said the deal took the total number of Vectron electric locomotives ordered to 507, with ELL the biggest customer. 'This milestone highlights the success story and reliable service of our Vectron locomotives throughout Europe', said Jochen Eickholt, CEO of Siemens' Mobility Division. 'We have already convinced 31 customers in 14 countries with our flexible platform and customer-tailored equipment packages'.
The first Vectron was delivered in 2012. The family includes AC, DC and multi-system options rated at 5·2 MW, 5·6 MW and 6·4 MW, and can be fitted with ETCS and national train control systems. Vectron locomotives are currently certified for operation in Austria, Bulgaria, Croatia, the Czech Republic, Finland, Germany, Hungary, Italy, Norway, Poland, Romania, Serbia, Slovakia, Slovenia, Sweden, Switzerland and Turkey.