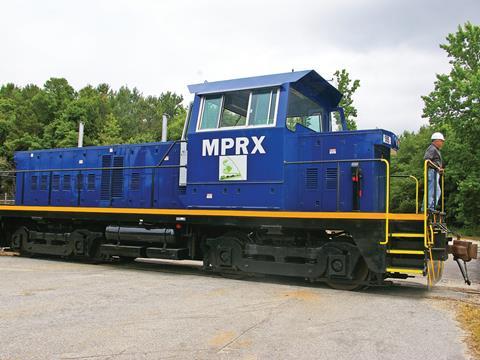 USA: The Hi-Vis cab has been designed by US locomotive supplier Motive Power & Equipment Solutions to offer shunting locomotive drivers improved all-round visibility for safe operation at industrial sites.
Locomotives with older cab designs and large bonnets can have blind spots, but MP&ES says the Hi-Vis has minimal structural interference, giving nearly 30% more total window area than a comparable cab.
When combined with the low profile bonnet designs which are possible with gen-set power, this permits longer windows giving unobstructed views of all walkways to ensure the safety of staff entering or exiting the locomotive. The large interior space can accommodate a range of operator interfaces, and the cab complies with the AAR M-1003 structural safety guidelines. 
'Our industrial customers operate across complex sites with crossing traffic of both people and vehicles', said President & CEO David Wilkerson. 'Better visibility definitely helps the engineer become a safer operator.'