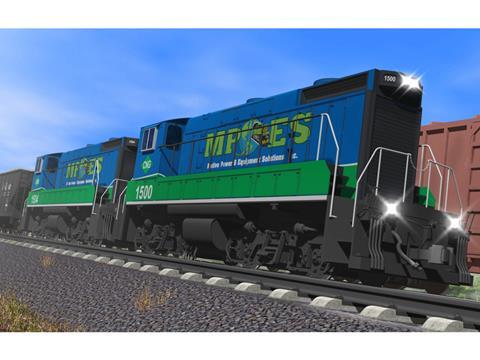 USA: Following two years of technology evaluation, Motive Power & Equipment Solutions has announced plans to launch the Greenville MP1500, a low-emissions genset locomotive which would be fuelled by a combination of natural gas and diesel.
MP&ES is working with technology partner OptiFuel Systems to develop the 1 500 hp freight locomotive. The first orders are expected this year for the design, which would be based on remanufactured locomotives repowered as twin-engine dual-fuel gensets.
'Natural gas offers our customers an opportunity to greatly reduce their operating fuel costs while cutting emissions at the same time,' said MP&ES CEO & President David Wilkerson. 'The availability of low-cost, US-sourced natural gas provides an unprecedented opportunity for green locomotives.'
Indiana Harbor Belt Railroad is considering converting 31 locomotives to natural gas fuel.