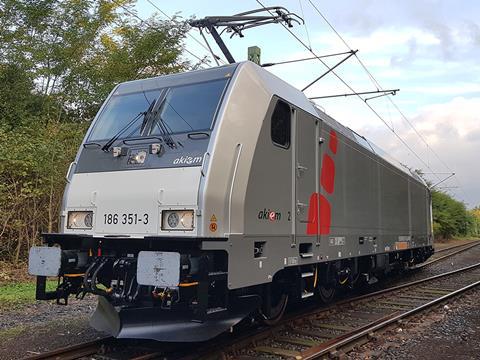 EUROPE: Leasing company Akiem has placed two firm orders for Bombardier Transportation to supply a total of 33 Traxx electric locomotives. The orders include more MS2 multi-system and AC3 locomotives, as well as Akiem's first DC3 locomotives.
The orders have been placed within an existing framework contract, and at list prices are valued at €112m. Deliveries are scheduled between 2019 and 2021.
'With a fleet of 180 Traxx by 2020, we are strengthening our ability to deliver reliable, efficient, safe and cost-effective traction services expected by both passenger and freight operators', said Akiem Group CEO Fabien Rochefort on November 9. 'We are making our group a major long-term, reliable partner and added value provider for the rail transport industry in Europe.'
Bombardier has now sold more than 2 200 Traxx locomotives in the 18 years since the family was launched.