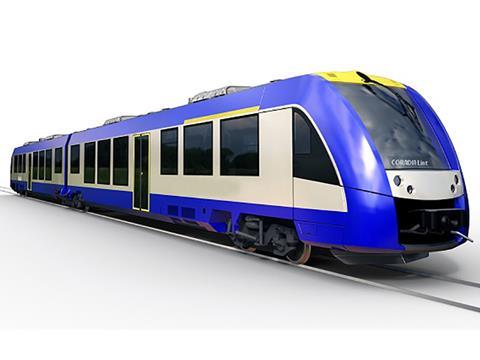 GERMANY: Leasing company Alpha Trains Luxembourg has acquired 89 regional multiple-units from Société Générale subsidiaries Société Anonyme de Crédit à l'Industrie Française and SNC Vindelica.
The transaction covers three fleets of multiple-units which are operated by Transdev subsidiaries: 18 three-car and 17 five-car Alstom Coradia Continental EMUs used by NordWestBahn on Bremen S-Bahn services; 28 Alstom Coradia Lint 41 DMUs operated by NordWestBahn on Niers-Rhein-Emscher Netz services; and 26 Coradia Lint 41 DMUs used by Bayerischen Regiobahn on Dieselnetz Augsburg II services.
'This is a significant deal and reinforces our position in the Continental Europe leasing market and represents a successful first use of our recently-created financing platform to fund the acquisition', said Shaun Mills, CEO of Alpha Trains Group, on March 31.
'The acquisition of the fleet expands the portfolio of passenger regional trains by some 25% to a total of 436 assets', he added. 'With the purchase of the Alstom Coradia Continental EMUs our portfolio now includes trains from all well-known manufacturers of electric multiple-units and with it we can further expand our market share in Continental Europe.'