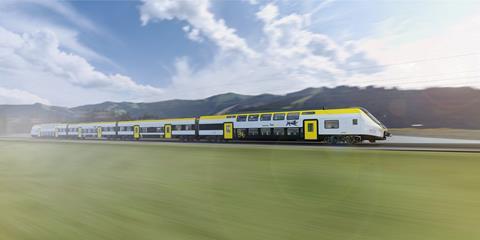 GERMANY: Alstom has signed its largest-ever order in Germany, a €2·5bn contract to supply Baden-Württemberg rolling stock agency SFBW with 130 Coradia Stream High Capacity electric multiple-units equipped for automatic operation.
The partly double-deck EMUs are to be used on regional services from Stuttgart to Karlsruhe, Pforzheim, Heilbronn, Schwäbisch-Hall, Aalen and Tübingen, as well as Friedrichshafen – Lindau, Horb – Rottweil and on the high speed line between Stuttgart and Ulm.
The contract includes 30 years of full maintenance, and Alstom will be responsible for energy consumption for the duration of the contract. There is an option for SFBW to order up to 100 additional EMUs.
Setting new standards in regional rail
'When awarding the contract, we set very high standards for the performance and technology of the vehicles', said Land Transport Minister Winfried Hermann when the signing of the deal was announced on May 9. 'In terms of passenger comfort, we are setting new standards in regional rail transport that have not yet been achieved in Germany.'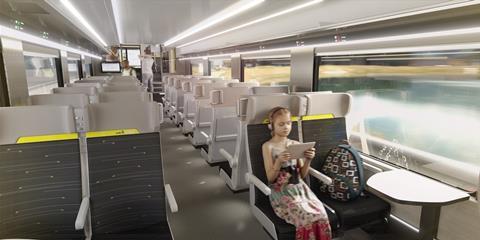 The 106 m long four-car 200 km/h EMUs will have two double-deck driving cars and two single-deck intermediate cars, providing a total of 380 seats including lounge and conference areas and family compartments.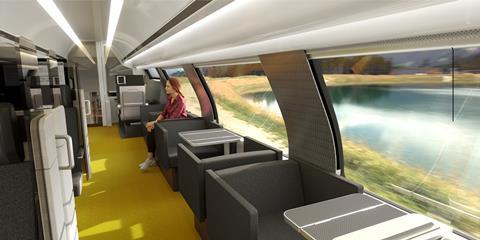 They will feature reclining seats, powerful air-conditioning for hot summers, charging points at every seat, wi-fi, 30 cycle spaces and 'innovative' lighting including reading lights.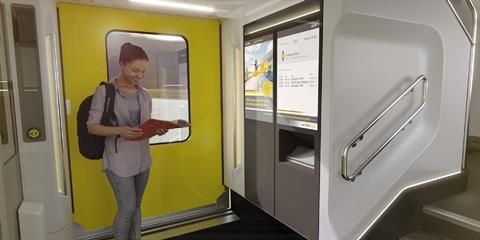 Alstom said passengers with reduced mobility would be able to travel with the same comfort as others, as the trains would provide step-free access from 760 mm high platforms and have wheelchair lifts for use at platforms with other heights.
Automation
The EMUs are scheduled to enter service from December 2025, at the same time as the first two sections of the Digital Node Stuttgart project to deploy digital signalling systems to increase rail capacity around the city.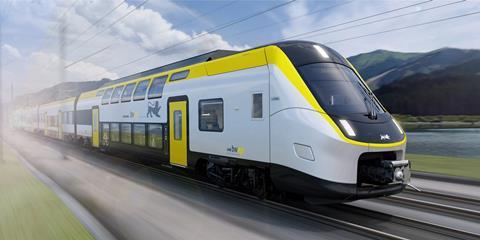 The EMUs will be fitted with ETCS onboard equipment and be able to run in attended ATO mode to Grade of Automation 2. Alstom said they would be the first German trains equipped from new with a Train Integrity Monitoring System and for the staged deployment of the Future Railway Mobile Communication System.
They will have provision for upgrading to the future TSI CCS 2022 standards in mid-2027, enabling them to operate over all three sections of the Digital Node Stuttgart.