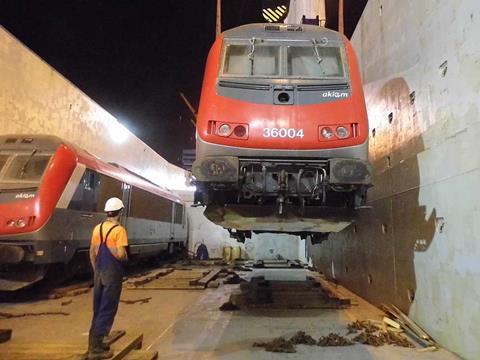 FRANCE: Leasing company Akiem has awarded Alstom a €20m contract to undertake the mid-life overhaul of 23 BB36000 tri-voltage electric locomotives to ensure they can provide another 15 years of service.
The project runs to 2024 and will include bogie refurbishment, obsolescence monitoring, component repairs and cab modernisation. The work is to be undertaken by Alstom's Services team at its Belfort site, where the locomotives were originally manufactured for entry into service from 1996, and will also involve the company's sites at Le Creusot (bogies), Ornans (traction motors), Tarbes (traction systems) and Villeurbanne (electronics).
'This technical and industrial collaboration with Alstom has allowed us to define a programme of overhauls in line with our commercial ambitions for this fleet, which we intend to deploy in France as well as on the France – Italy and central European corridors', said Akiem President Fabien Rochefort.
The contract announced by Alstom on June 21 follows on from an agreement signed at the end of April 2016 which covered the overhaul of seven similar locomotives operated in Morocco.