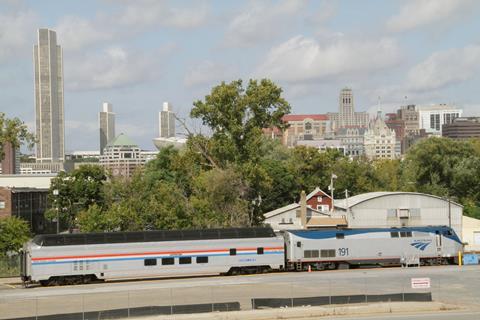 USA: Amtrak has sold its 'Ocean View' full- length dome car to private coach fleet owner Paxrail, two years after it was withdrawn from traffic because of high maintenance costs.
The vehicle is one of six Great Dome cars built by Budd Corp in 1955 for the Great Northern Railroad's Empire Builder service.
In recent years, Amtrak used the car on the Downeaster, Adirondack and Cardinal services, before retiring it in 2018.
Chicago-based Paxrail has a fleet of more than 20 coaches available for excursions, day trips and corporate events, and intends to return 'Ocean View' to service next year.