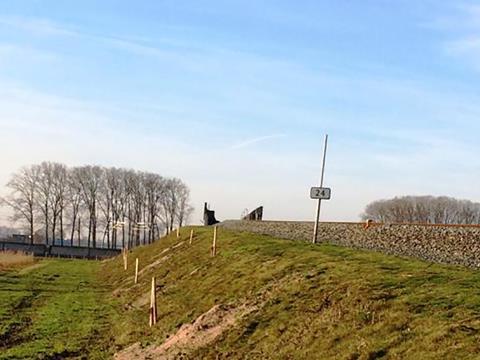 NETHERLANDS: Following successful trials, infrastructure manager ProRail has approved the use of Rail Road Systems' Tupoleum, a non-toxic organic product with an odour designed to harmlessly repel wild animals.
Tests were undertaken at three sites. Two focused on deer, being undertaken on a 5 km section of track where the animals often crossed the line as well as at two level crossings which they would use to get around lineside fences. During the period of the trials there were no collisions or disruption caused by animals.
For the third trial, an embankment was equipped with repellent dispenser to discourage rabbits and foxes from burrowing. Damage to the embankment was reduced by more than 85%, and the number of collisions with small animals fell drastically.
Tupoleum has also been used to deter rodents from eating cables on the Betuwe Route and on retarders at the Kijfhoek hump marshalling yard.