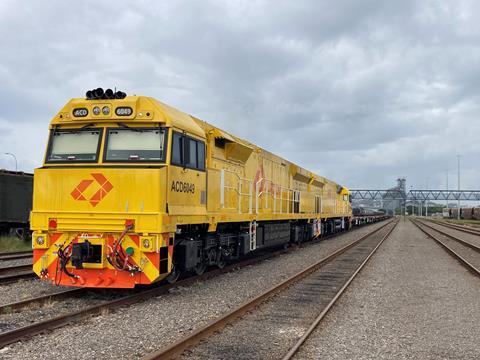 AUSTRALIA: Aurizon has taken delivery of the first four of 10 diesel locomotives which UGL's Newcastle factory is supplying for hauling copper, lead, zinc and grain trains in New South Wales and Western Australia.
The first four locos are being used to haul minerals at Cobar in western NSW.
The remaining six locomotives will be commissioned in the coming months.
Aurizon said the 10 locomotives represent an investment of more than A$50m in additional haulage capacity for its Bulk business, which has secured a number of new contracts in NSW.
In February, it began rail services for Tronox, transporting mineral sands 2 900 km westward from Broken Hill to Kwinana, south of Perth.