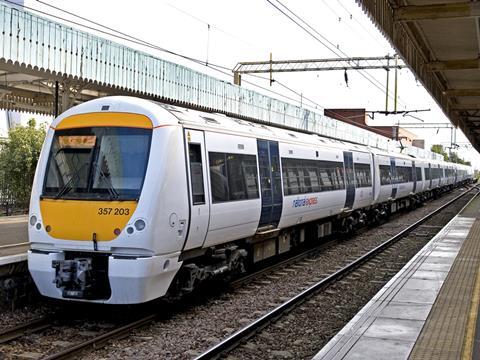 UK: National Express Group has awarded Bombardier Transportation a contract to maintain the 74 Bombardier Class 357 Electrostar EMUs operated under the Essex Thameside franchise, which is branded c2c.
The current franchise began in November 2014 and runs for 15 years. Bombardier's contract was announced on March 30. It runs for 10 years and is worth £143m, with an option for a further five years.
Bombardier said the incentives in the new maintenance contract are aligned with the performance and operational commitments in NEG's franchise.
Bombardier is to deploy its Automatic Vehicle Inspection System. This is already in use at its Central Rivers depot, which maintains Arriva CrossCountry DEMUs, as well as at Gautrain's EMU depot in South Africa. AVI System uses cameras and sensors housed in a dedicated structure around and under the tracks to analyse and monitor a vehicle's condition. It can automatically generate maintenance work orders, provide advanced notification of component wear and trigger safety alerts without the intervention of inspection technicians.