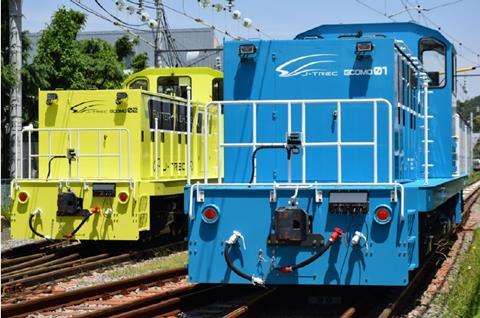 JAPAN: East Japan Railway's rolling stock manufacturing subsidiary J-TREC has acquired two Hokuriku Heavy Industries ECOlogical MObility lithium-ion battery shunting locomotives.
They are to be used for moving new vehicles from the company's factory to Jimmuji station about 5 km away on the Keikyu-Zushi Line, where JR Freight takes over for final delivery to JR East or to a port for export.
J-TREC previously used diesel shunters for this work, but decided to switch to battery operation to reduce carbon emissions.