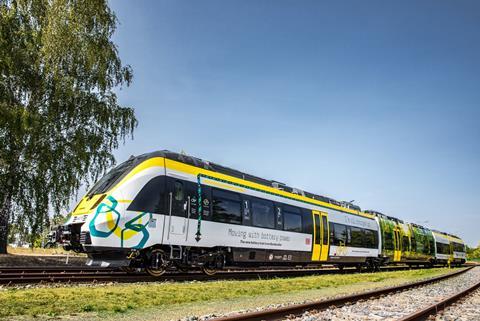 DENMARK: Suppliers are to be invited to test battery-powered trains on regional lines in late 2020 and early 2021, ahead of a potential order which could see battery trains enter passenger service from 2025.
Under an agreement between the Ministry of Transport & Housing and the Sjælland, Midtjylland and Capital Region authorities, trials are to be undertaken on HL's Helsingør – Hillerød line north of København and on the Lemvigbanen linking Vemb, Lemvig and Thyborøn in Jylland.
The agreement announced on November 29 follows a study into options for battery operation in northwest Sjælland which was undertaken by the ministry, national operator DSB and Movia.
This analysis found that the Holbæk – Nykøbing Sjælland local line would be suitable for battery operation, with the need to replace the current diesel trains in around 2025 providing an economically sensible time to switch. Battery trains could also be used on the Kalundborg – København route, with co-ordination allowing the provision of though services between Nykøbing Sjælland and København.
'A test of battery trains in Denmark will provide the parties with useful experience from practical operation before we potentially place an order', explained Transport Minister Benny Engelbrecht. 'At the same time, it will allow passengers to try battery trains in everyday life. My hope is that from the mid-2020s we will see battery trains in daily operation.'