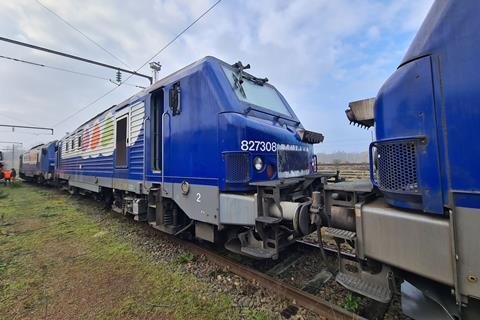 FRANCE: Leasing company Beacon Rail has purchased 12 surplus Alstom Prima BB27300 electric locomotives from SNCF.
Built in 2004-09 to operate Transilien push-pull suburban services, the dual-system 1·5 kV DC/25 kV 50 Hz locomotives are being modified them for use by the RegioRail subsidiary of Railroad Development Corp's French rail freight business Eurorail under a long-term lease. They will be supported by a maintenance agreement with Alstom.
'The Prima locomotive acquisition provides Beacon with a growing presence in the French market with over 100 locomotives in operation', said Chief Commercial Officer Rob Dee on March 28.
'We are pleased to support our customer RegioRail through this purchase of additional electric locomotives and build on our relationship with the wider RDC Group.'