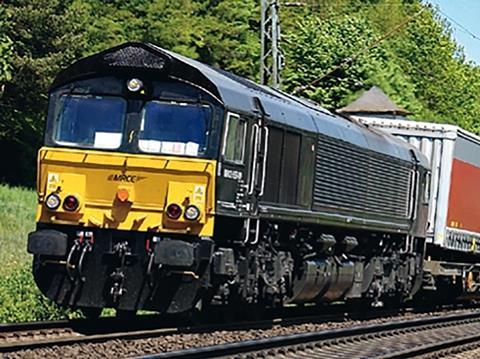 EUROPE: Beacon Rail Leasing has bought 17 EMD Class 66 and 10 Siemens Eurorunner ER20 diesel locomotives from Mitsui Rail Capital Europe.
The locomotives are between eight and 12 years old, and are used by various freight operators in continental European under existing lease agreements which are to remain in place.
'MRCE is constantly working on improving its services and locomotive fleet and for this reason we decided to sell these locomotives and to invest in core assets', said CEO Masayoshi Hosoya. 'We believe we are creating a win-win situation for both companies involved. It allows MRCE to focus more on enhancing our core competencies of technical services and capturing the fast-growing demand of the locomotive lease market.'
CEO of Beacon Rail Leasing Ted Gaffney said the deal was in line with its aim to be 'the leader in this segment of the market'. The Beacon Rail Leasing fleet currently 'includes a significant number' of Class 66 locomotives, and acquisition of the ER20 locomotives 'expands our reach deeper into western and central Europe'.