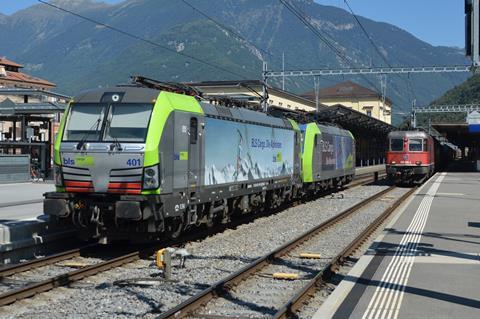 SWITZERLAND: BLS Cargo has ordered 10 Siemens Mobility Vectron electric locomotives for use on north-south routes from Belgian and Dutch ports to Italy.
The multi-system locos ordered on September 25 will be equipped for operation in Germany, Austria, Switzerland, Italy, the Netherlands and Belgium.
They will feature Siemens Mobility's XLoad package, which is designed to improve traction performance so that heavier trains can be hauled by a single locomotive without double-heading or banking.
BLS is the second customer for XLoad, after SBB Cargo International.
'With the new locomotives, we can run heavier trains than before on the steep gradients in the Alps. This will make us more efficient, and we will also have more locomotives available to operate', said BLS Cargo CEO Dirk Stahl.
Deliveries are planed by 2026, taking the operator's Vectron fleet to 50 locomotives.