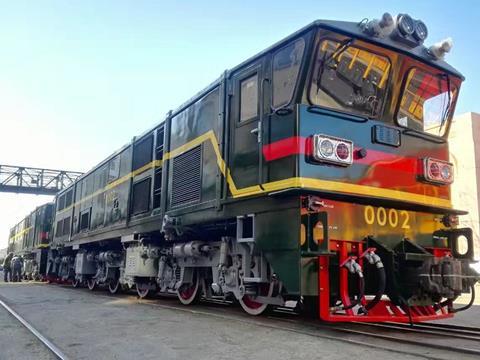 MYANMAR: CRRC Dalian has shipped a further pair of locomotives to Myanma Railways, and has now supplied the national railway with more than 50 locomotives ordered in five batches.
The metre-gauge Type CKD7B design is customised for local conditions in Myanmar. The 100 km/h locomotives have three two-axle bogies, with the Bo-Bo-Bo arrangement designed to cope with poor track conditions, steep gradients and tight curves down to 62 m radius.
The appearance of the locomotives is 'graceful and solemn, full of retro style', according to the manufacturer.
The January 2017 issue of Railway Gazette International magazine included an in-depth report from Peter Janssen in Yangon looking at how Myanma Railways is concentrating on key projects as it seeks to consolidate its network in response to a dramatic drop in traffic and revenue. Subscribers can read the article in the digital archive.